Product Features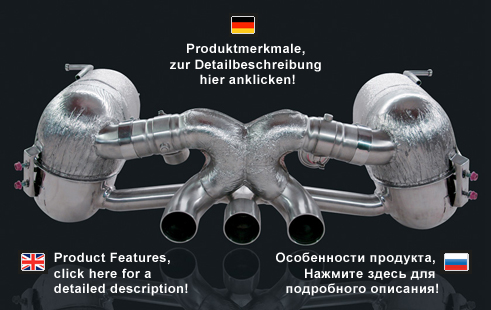 Here you can see an example of a Ferrari F 458 Italia Fox Exhaust system, the outstanding quality features of our exhaust systems. Most exhaust systems are available in different versions.
Versions:
TÜV Version - EXPORT S = Sound Version – EXPORT SS = Super Sound Version – RS = Race Sound Version
These details refer to the current state.
Subject to change in the sense of technical progress.